PEGA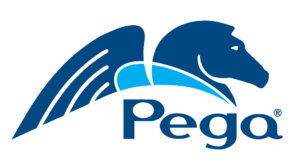 What is PEGA:
PEGA is application development tool for BPM & CRM Applications. It uses no programming/coding to develop web & enterprise applications. It uses java as back-end engine; hence having java experience is a plus.Since, it has more of drag/drop UI and easily configurable application settings; you can expect to develop applications faster & good quality than in java.
About Pega:
Pega is a Business development management tool. It is used to make routine business processes in organisations. It is commonly use in Banking and Insurance domains. It provides lots of improved features which many other tools are wanting in BPM space. Pega is a tool to help look up business processes and consequently – improve peoples' lives. If we use properly we can create things of beauty. PRPC is a authoritative tool developed by Pega which is one of the best BPM (Business Process Management) tool in the IT.
PRPC is a user friendly and proficient tool based on Java used to build up BPM applications.
About Pega training:
We provide Pega training on from basic concepts to advanced concepts. Our trainer is a certified consultant in Pega. We will teach you the concepts with real time scenarios and advanced concepts like soap, restful service How Pega will interact with external applications. We believe that learning Pega in theoretical will be the easiest way to know the technology in quick manner. We intended this Pega Training from basic level to the latest advanced level. We do guide our students for individual Certifications.
Our Pega Course syllabus covers BPM Overview, Project Implementation Methodology, SLA, User Interface, Decision Rules, PRPC Database Concepts , Activities, Integration with external systems, Rule Management & Security , Performance, Declarative rules, Case Management, Class Structures & Hierarchy, Data Modelling, Process Flow – Flow & Flow Actions.
Prerequisite for Pega:
Basic Knowledge in Java is needed for Pega.
Learn PEGA Online Training

Pega Systems Inc. is a Cambridge, Massachusetts based Software Company. It is known for developing software for Customer Relationship Management (CRM) and Business process Management (BPM).
These two functions are put to use in various BPOs and Customer care centres to understand the user's queries and responses and also to improve the products and services provided by the firm in question.
CRM is Customer Relationship Management, a method used to manage a firm's customers and improve the prospects to attract new ones. With CRM, data analysis of a certain customer of the firm is performed to improve the relationship between the customer and the organisation.
Business Process Management is one of the many processes involved in Operations Management. This helps the company to improve performance by managing and enhancing the business processes undertaken by the said company.
Pega is a Business tool. This tool is mostly used in Finance/Banking/Health Care industry for Clients Enquires and to improve the products and services provided by the industries. Huge banks and Healthcare Foundations utilise PEGA for their interior working. Any Fresher can go this course.
To understand Pega, a better understanding of CRM and BPM is advised. Although, it isn't necessary for the students to have a certificate or diploma in the course.
Demand for PEGA:
PEGA, which is one of the most popular Business Process Management tool is expanding its market share among many corporations to modify business rules and workflows has got good demand in the existing market. This has mainly been developed to reduce software coding and to build multifaceted systems at enterprise level.
Why Cydan?
As we the only one who are specialised in providing best quality cutting edge learning tactics from experienced technical lead with the placement and certification program at competitive price from preliminary stage to advance levels. At Oscar we do endeavour to offer real time workshops and few assortment delivery formats to give world's first class flexibility training till you get succeeded through PEGA cours